Daisy Ridley has hit out at US senator Ted Cruz after he appeared to slam her Star Wars character in his defence of the former Mandalorian actor Gina Carano.
In a tweet, the Texas senator wrote: "Texan Gina Carano broke barriers in the Star Wars universe: not a princess, not a victim, not some emotionally tortured Jedi. She played a woman who kicked ass & who girls looked up to. She was instrumental in making Star Wars fun again. Of course Disney cancelled her."
Many took Cruz's "emotionally tortured Jedi" remark as a jab at Ridley, who portrayed the emotionally tortured Jedi Rey in the newest Star Wars trilogy.
"I am very happy to be an emotionally tortured Jedi who doesn't leave their state when it's having a terrible time," Ridley joked.
Cruz came under fire earlier this month after flying to Cancun with his family at the same time as Texans were left to deal with electricity and water shortages due to a weather crisis.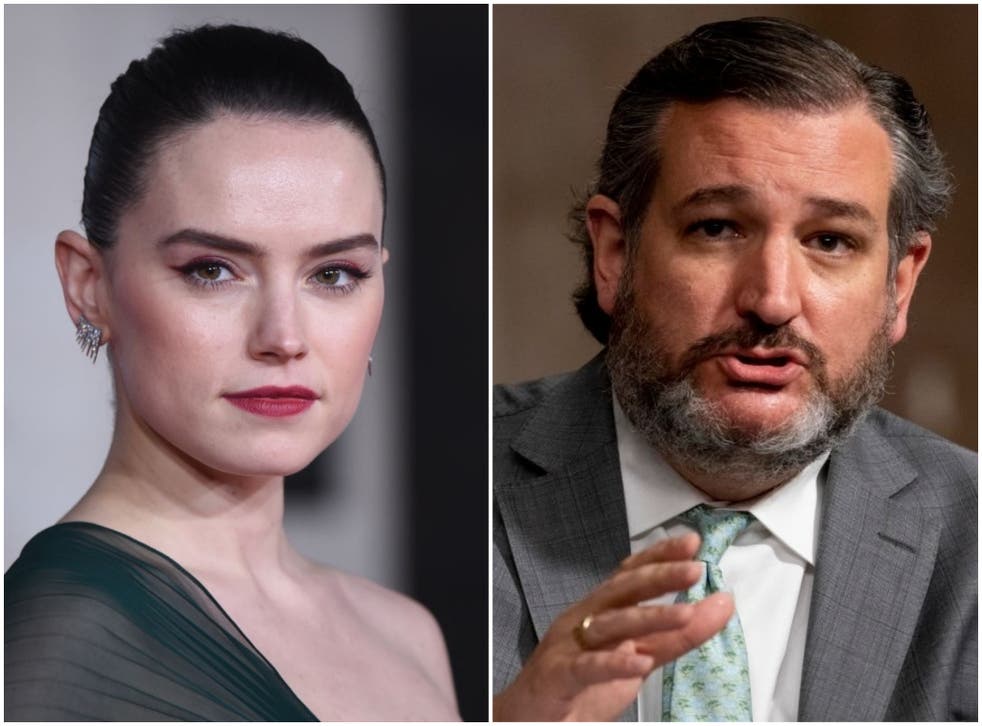 Cruz said that the trip was a "mistake" but that he had left his state to appease his daughters. His approval rating among Texas Republicans has now dropped by 23 per cent.