The Australian actor had previously missed a week of the show due to back pain, but announced on Monday (22 February) that he was not significantly better and would not be returning to the ice this Sunday.
An ITV spokesperson said: "Jason Donovan has brought us so much joy with his performances on Dancing On Ice – from Priscilla through to the tango.
"Our thanks go to Jason and his partner Alex for being so wonderful and committed to the series. We're sorry to see them leave and we wish Jason a speedy recovery."
Between coronavirus and injuries, this year's series of the skating competition has suffered a number of substantial setbacks. In fact, Donovan is the fifth celebrity to withdraw from the competition early.
The remaining celebrities on Dancing on Ice are Sonny Jay, Lady Leshurr, Faye Brookes, Rebekah Vardy and Colin Jackson.
Sunday 21 January – Pro skater Yebin Mok misses first episode following injury
Originally partnered with Olympian Graham Bell, skater Mok was forced to miss the first episode of Dancing on Ice after suffering an injury in rehearsals.
Mok was "stabbed" with a skate's blade, with the injury so severe it "exposed her tendons".
Bell skated during the first week with Karina Manta, but while it was hoped that Mok would return once her injury had healed, Bell was eliminated from the competition before she could come back.
Tuesday 26 January – Denise Van Outen quits due to shoulder injury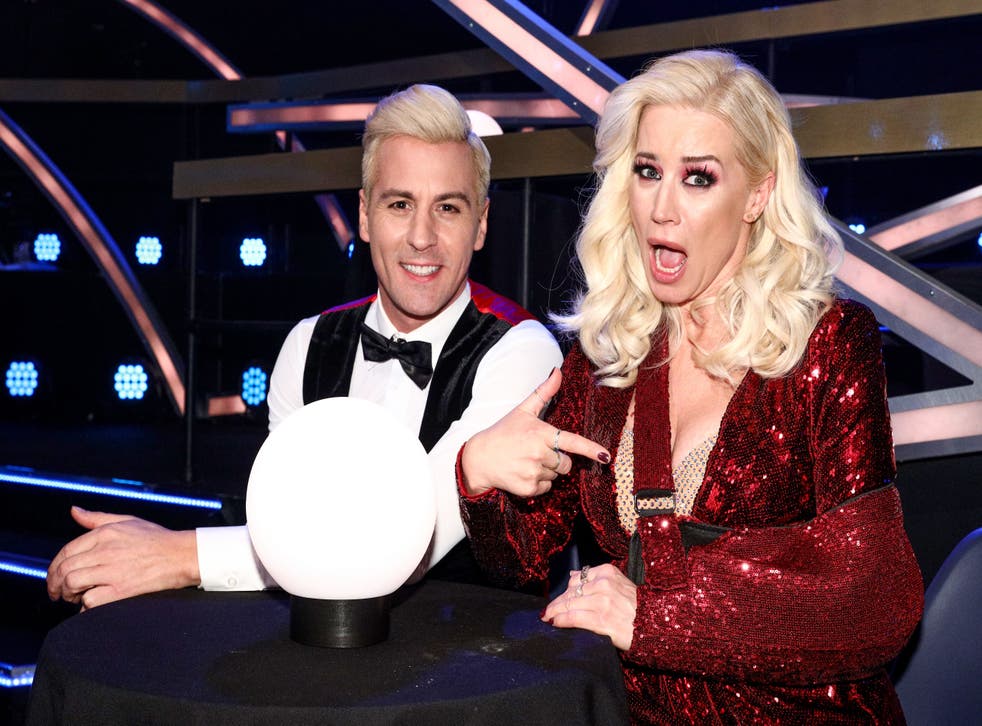 Just hours before the first episode of Dancing on Ice went out, Van Outen was rushed to A&E after an accident obtained in rehearsals left her with 'partial dislocation and tendon damage' to her left shoulder.
However, the actor and presenter did go on to take part in the first show, later admitting that she'd been in "unbearable pain" throughout the performance and had three bone fractures.
On 26 January, Van Outen announced that she would no longer be taking part in the competition and would be replaced by gymnast Amy Tinkler.
Sunday 31 January – Billie Shepherd misses show due to family bereavement
An ITV spokesperson said: "Due to a family bereavement this week Billie Shepherd is taking a break from the ice and won't be on Sunday's show.
"We look forward to her returning next week and send her all of our love at this sad time."
Wednesday 3 February – Rufus Hound drops out after positive coronavirus test
"I will no longer be participating in @dancingonice," he tweeted. "Covid is – as I'm sure we're all well aware – a b*****d and sadly the world isn't short of those."
Hound and his partner Robin Johnstone were replaced by comedian Matt Richardson and Vicky Ogden, who were eliminated from the show immediately.
Sunday 7 February – Billie Shepherd withdraws following rehearsal injury
Shepherd was forced to leave Dancing on Ice after just one dance with partner Mark Hanretty following a fall during rehearsals that resulted in a head injury.
Writing on Instagram, Shepherd said: "It's been a tough couple of weeks personally for me and coming back to skating this week has really been a great distraction. I am so so gutted we can't perform tonight, we worked so so hard on this week's routine."
Friday 12 February – Joe-Warren Plant drops out after positive coronavirus test
The 18-year-old actor, who plays Jacob Gallagher on Emmerdale, was one of the competition's frontrunners at the time and said he was "disappointed" to be leaving early.
Sunday 14 February – Jason Donovan misses week due to back pain
Former Neighbours star Donovan missed out on Dancing on Ice's Valentine's Day special along with his partner Alexandra Schauman after suffering from back pain.
The couple were given a pass through to the next week of the competition.
Tuesday 16 February – Pro skater Hamish Gaman forced to withdraw over injury
Professional skater Gaman, who was partnered with Coronation Street star Faye Brookes, sustained an injury to his hand away from the ice last week that led to him dropping out of the competition.
The Dancing on Ice medical team originally said Gaman was safe to skate with some adjustments to the routine, but later concluded that he was unable to continue in order to heal properly.
Brookes will skate for the rest of the competition with Matt Evers, who was originally paired with Denise Van Outen.
Sunday 21 February – Dancing on Ice takes a week off
Following a number of withdrawals from the competition, last Sunday's episode of Dancing on Ice did not go ahead. Instead, the live programme was replaced by a one-off clip show titled Dancing On Ice: The Greatest Show On Ice.
Speaking of the decision to take a break, an ITV spokesperson said: "ITV have taken the decision to pause Dancing on Ice this week and there will be no live show on Sunday 21 February. Each week our production team and cast have delivered a fantastic show during incredibly challenging times.
"The welfare of all of those involved is important to us and we felt it prudent to take a week's break at this juncture. Continuing to make the best TV for our viewers is of paramount importance to us and we look forward to resuming the competition next week, with the show back live on Sunday 28 February."
Monday 22 February – Jason Donovan withdraws from competition
The latest celebrity to leave Dancing on Ice 2021 is musical theatre star Donovan, who has withdrawn on the advice of the show's medical team. Unlike many of his former co-stars, Donovan didn't sustain an injury in training, but rather had been suffering from back pain.
Having already used his bye in the last episode to rest, the actor hadn't made enough progress to return to the ice during next week's show.
Dancing on Ice returns this Sunday at 6pm on ITV.