The director, who will return to direct the third film in the Marvel Cinematic Universe franchise, reflected on the preparations for the original 2014 release in response to a tweet from a fan.
"What's a decision you had to fight tooth and nail for on a movie?" Twitter user @comedianpreach asked him, adding: "Like looking back you still wonder why did the studio fight so hard against it?"
Instead of dodging the question, Gunn admitted he locked heads over the casting of Dave Bautista, who plays Drax the Destroyer.
"I'd say hiring @DaveBautista on Guardians of the Galaxy Vol 1," he wrote.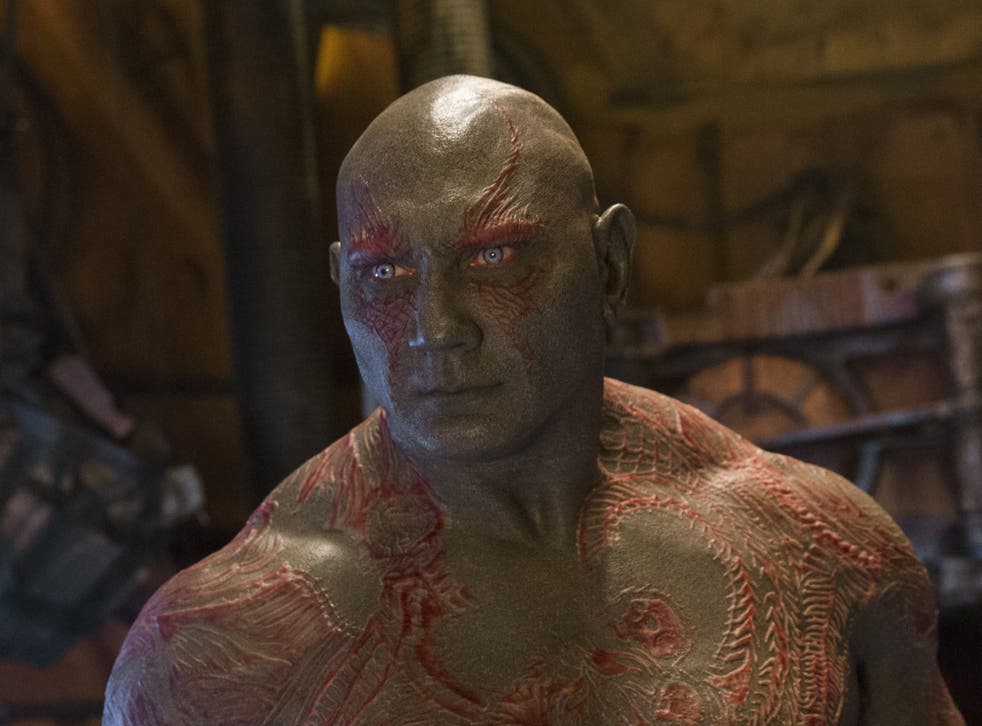 Gunn also revealed that Marvel boss Kevin Feige admitted he was wrong to doubt the casting after watching the film.
"The first thing Kevin Feige told me after seeing the first cut is how right I was about him," he added.
Bautista, a former professional wrestler who first began acting in Hollywood in 2004, has become one of the best-loved characters in the MCU thanks to his intentionally deadpan line delivery.
Gunn's next film, The Suicide Squad, will be released in cinemas on 6 August.