Crispin Odey celebrates best year ever as the value of one of his hedge funds more than doubles
Crispin Odey has celebrated his best year ever after the value of one of his hedge funds more than doubled.
His European Inc fund soared 152 per cent last year as Odey cashed in on bets against UK government bonds, which saw their value fall when rising inflation and market turmoil unleashed by Liz Truss's mini-budget hammered the economy.
The fund manager had built up a large wager against long-term UK bonds, also known as gilts, most of which mature in 2050 and 2061.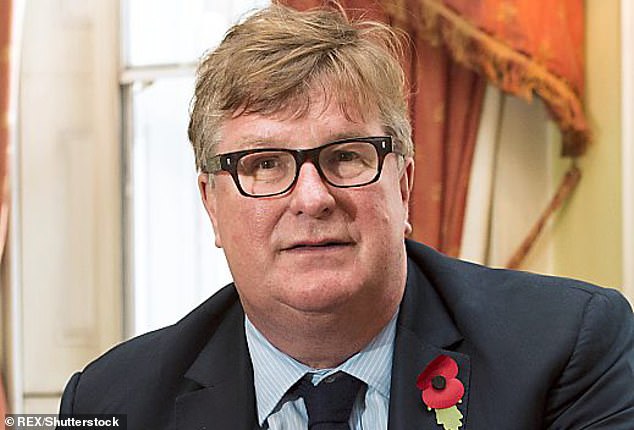 Bond bonanza: Crispin Odey's European Inc fund soared 152% last year as he cashed in on bets against UK government bonds, which saw their value fall
His bets were supported by large amounts of borrowing and at one point were worth nearly 800 per cent of the value of the hedge fund's assets.
But as inflation soared in the UK and around the world, driving borrowing costs higher and bond prices lower, the wager quickly turned profitable, allowing the fund to cash in.
The gains could have been even higher, with an investor document revealing the fund was up 193 per cent before giving back some gains in the final three months of the year, Bloomberg reported.
Odey also bet against the pound, which last year saw its value against the dollar tumble by over 10 per cent. The returns effectively allowed the 64-year-old to recoup losses he suffered from 2015 to 2020.
While he has since cut back on the short position on gilts, Odey has retained investments in long-term UK bonds linked to inflation, which is expected to remain high.
He has also predicted prices of commodities will 'start to rise again' amid continued disruption caused by war in Ukraine and the reopening of the Chinese economy.
Odey has a long track record of making controversial yet profitable bets that often run contrary to conventional wisdom. 
The ardent Brexiteer made around £220million on the night of Britain's vote to leave the bloc by betting markets would tumble.
He also cashed in last year after predicting that oil and gas prices would soar, a forecast that proved accurate after Russia attacked Ukraine.
Odey Asset Management, set up in 1991, also owns a stake in South African coal miner Thungela Resources, which despite its environmentally unfriendly business was one of the best-performing stocks on the London market last year, seeing its share price rocket by nearly 260 per cent.
Advertisement