A series of offensive cartoons depicting Iranian supreme leader Ayatollah Ali Khamenei in the French satirical magazine Charlie Hebdo has provoked outrage in Tehran. 
The magazine's latest issue features the winners of a recent cartoon contest in which entrants were asked to draw the most offensive caricatures of Khamenei, who has held Iran's highest office for more than 30 years.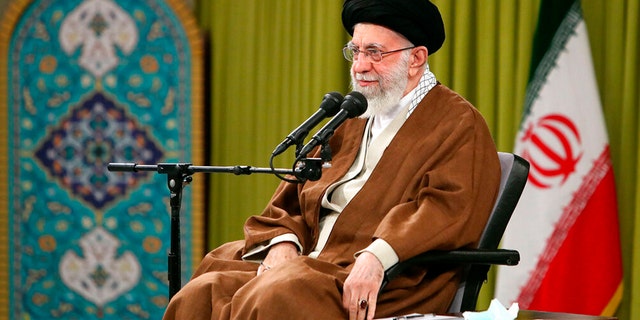 The contest was billed as a show of support for anti-government protests rocking Iran in response to the death of a woman in the custody of Iran's morality police in September. 
One of the finalists depicts a turbaned cleric reaching for a hangman's noose as he drowns in blood, while another shows Khamenei clinging to a giant throne above the raised fists of protesters. Others depict more vulgar and sexually explicit scenes. 
IRAN SENTENCES TWO TEENS TO DEATH FOR WAGING 'ENMITY AGAINST GOD' IN PROTEST AGAINST REGIME
On Wednesday, Iran summoned the French ambassador to condemn the cartoons. Iran's Foreign Minister Hossein Amirabdollahian vowed a "decisive and effective response" to the publication of the cartoons, which he said had insulted Iran's religious and political authorities.
Charlie Hebdo has a long history of publishing vulgar cartoons mocking Islamists. On Jan. 7, 2015, two French-born al-Qaida extremists attacked the newspaper's office, killing 12 cartoonists, and it has been the target of other attacks over the years.
The magazine presents itself as an advocate for democracy and free expression but it routinely pushes the limits of French hate speech laws with often sexually explicit caricatures that target nearly everyone.
US BASE IN SYRIA HIT WITH 2 ROCKETS FOLLOWING 3RD ANNIVERSARY OF SOLEIMANI KILLING
The French government, while defending free speech, has rebuked the privately-owned magazine in the past for fanning tensions.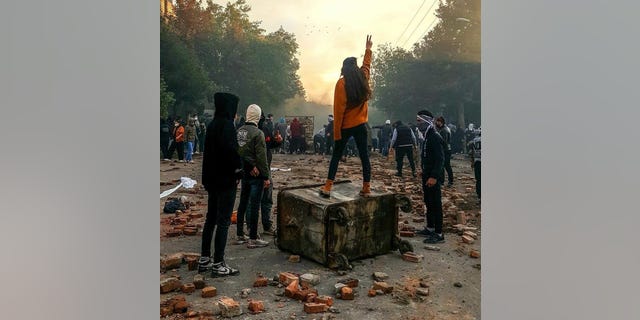 Iran has been gripped by nationwide protests for nearly four months following the death in mid-September of Mahsa Amini, a 22-year-old woman who had been detained by Iran's morality police for allegedly violating the country's strict Islamic dress code.
CLICK HERE TO GET THE FOX NEWS APP
Women have taken the lead in the protests, with many stripping off the compulsory Islamic headscarf in public. The protesters have called for overthrowing Iran's ruling clerics in one of the biggest challenges to their rule since the 1979 Islamic Revolution that brought them to power.
The Associated Press contributed to this report.