Jennifer Lopez, 53, was filled with emotion as she admitted to fans that 2022 had been "one of the best years" of her life so far.
She finally tied the knot with Ben Affleck last summer after initially getting engaged almost two decades ago, before parting ways and pursuing other romances, only to rediscover the spark that had first attracted them to one another and rekindle the romance in 2021.
Jennifer enjoyed a fairytale wedding in Las Vegas in July, in which she dared to go braless while wearing a revealing dress, followed by a mammoth celebration the month after.
She said "I do" to 50-year-old Ben while clad in an extra-glamorous mermaid-style Ralph Lauren fishtail gown, combined with a delicate sheer veil.
The Love Don't Cost A Thing singer, who has enjoyed successful careers in the fields of both music and acting, shunned a bra and revealed glimpses of side boob in her keyhole cut-out dress.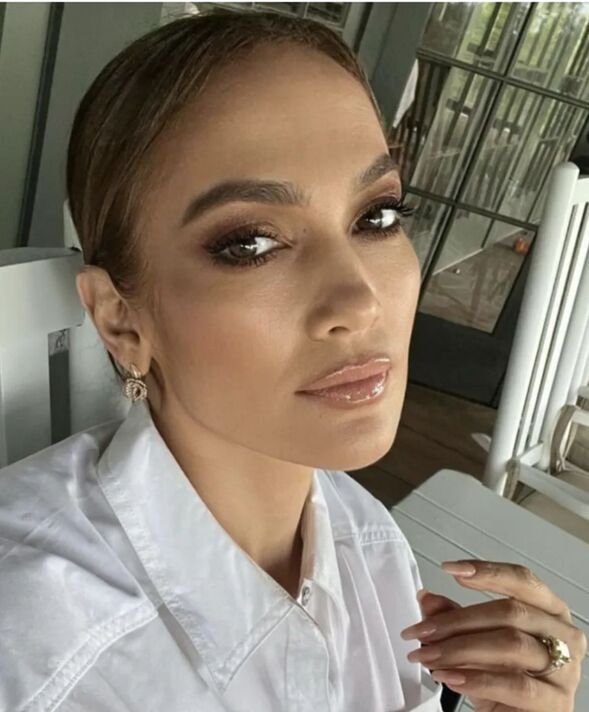 Jennifer Lopez shared photos of her engagement ring too
While Jennifer Lopez received an ultra-rare pink diamond ring from Ben the first time around, way back in 2002, which was valued at $1 million at the time, it is believed that the follow-up was even more extravagantly priced. The green jewel, sourced by Beverly Hills Diamonds, is particularly special for J-Lo, as she regards its hue as her "lucky colour". She wrote in her newsletter, On The J-Lo: "There are many moments in my life when amazing things happened when I was wearing green."
(Image: INSTAGRAM)