Wilko founder's granddaughter steps down as chairman after homewares retailer secures a £40m lifeline
The granddaughter of the founder of Wilko has stepped down as chairman after the company secured a £40million lifeline.
The troubled homewares retailer said Lisa Wilkinson, still a major shareholder, will stay on the board as 'family director'.
But she will be replaced in the top job by turnaround specialist Chris Howell, who will work alongside new chief executive Mark Jackson to return the chain to profit.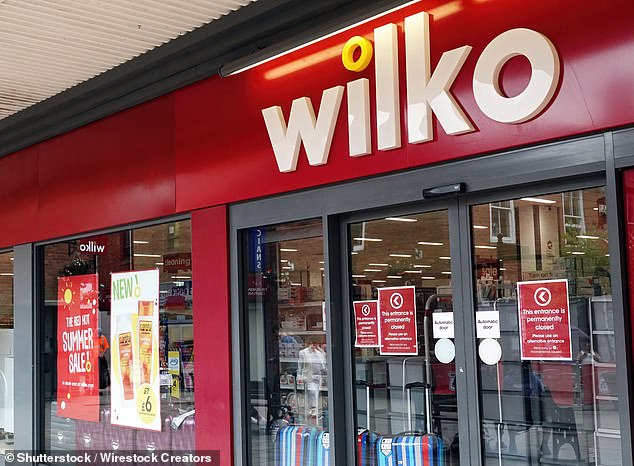 Lisa Wilkinson, the granddaughter of the founder of Wilko, has stepped down as the troubled homewares retailer's chairma
Wilko appointed Jackson, the former boss of Bensons for Beds, to revive its fortunes.
The shake-up came after Wilko secured a £40million loan from Homebase owner Hilco.
Wilko is one of the biggest retailers in the UK, with more than 400 stores and 16,000 employees.
It was built by the Wilkinson family from a single hardware store in Leicester in 1930.
The business warned in November it could run out of cash without an injection of financing by the end of this year.
It came after Wilko swung to a £36.8million loss in the year to last January as it was hammered by soaring costs and supply chain chaos.
Wilko blamed the disruption, as well as a drop in shoppers on the high street, for 'not performing to its full potential'.
But it said yesterday the £40million loan from Hilco, which also owns Cath Kidston, will accelerate its turnaround. 
It comes after Wilko secured £48million through the sale and leaseback of its Worksop distribution centre to DHL.
Wilkinson, 54, said: 'We're making necessary changes to restore confidence and safeguard the future of the business. 
'That includes making sure we have the right leadership in place, one aligned team with the right expertise to deliver the experience our customers are demanding of us.'
Advertisement